At TRAY6 we believe in high fashion & high function when it comes to umbrella design. However, we've come across some interesting umbrella designs out there in the world. Some are quite funny. Some leave us scratching our heads. See for yourself.
Tandem Umbrella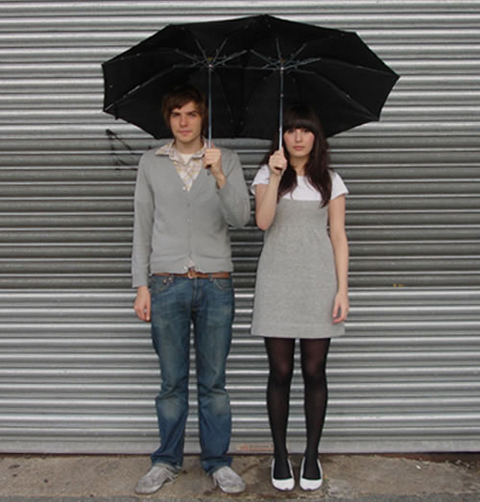 Do you have a significant other that you find yourself the need to share your umbrella with? Why not take a note from designer Jasmine Rasnahan and enjoy this tandem black umbrella! Perfect for a romantic stroll in the rain.
White Cloud Umbrella
Want to blend in with the rainy day around you? Why not have this inflatable white cloud umbrella designed by Joonsoo Kim. While a cute rain umbrella – better hope for no sudden rain storms because this unique umbrella requires inflation for each use.
Black Golf Club Umbrella
Do you find yourself in the mood to hit golf balls of the tee every time it rains? Well this interesting umbrella has two features. When not in use as a basic black umbrella, you can whip it around and whack a few balls. Perfect for all your country club pals.
Samurai Sword Umbrella
Find yourself in the need to dual during a downpour? Well this umbrella tends to fool passerby's into thinking you're toting a samurai sword based on its sword like handle. Probably not the umbrella to tote through security at the airport!